What Type of Business Would Benefit from our Waterproof Paper?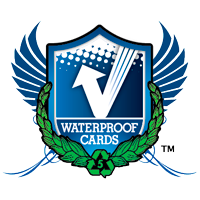 Unlike conventional paper, our synthetic waterproof paper does not absorb water or moisture. Even when completely submerged in water, it will retain its strength and structural integrity…. So it's pretty much indestructible which makes it a good fit for just about anyone who wants their business cards, postcards, menus, posters, or any other type of marketing material to last for an indefinite amount of time. And don't forget that our products are not only WATERPROOF  but also 100% RECYCLABLE. And because we print in-house we can do custom size jobs so just reach out to us with the specs and we'll get right back to you!
We've been in business printing waterproof products since 2009 and currently have a pretty wide customer base. Below are some of those businesses that have taken full advantage of our waterproof products.
Paddleboarding Companies
Water Skiing Companies
Jet Ski Shops and Rentals
Surf Shops, Surf Instructors and Surf Rentals
Kite Boarding Companies
Wake Boarding Companies
Ski Resorts and Ski Shops
Dive Shops and Dive Guides
Kayak Shops and Kayak Guides
Outdoor Photographers
Boat Dealers and Marinas
Marine Shops
Boat Shops
Outdoor Excursion and Guide Companies
Fishing Companies
Bait and Tackle Shops
Lawn Care and Landscape Companies
Restaurants
Retail Shops
Hospitals
Government Agencies: Army, Navy, Air Force, Veterans Affairs
Plumbing Companies
Electricians
Solar Companies
State Parks and Recreation